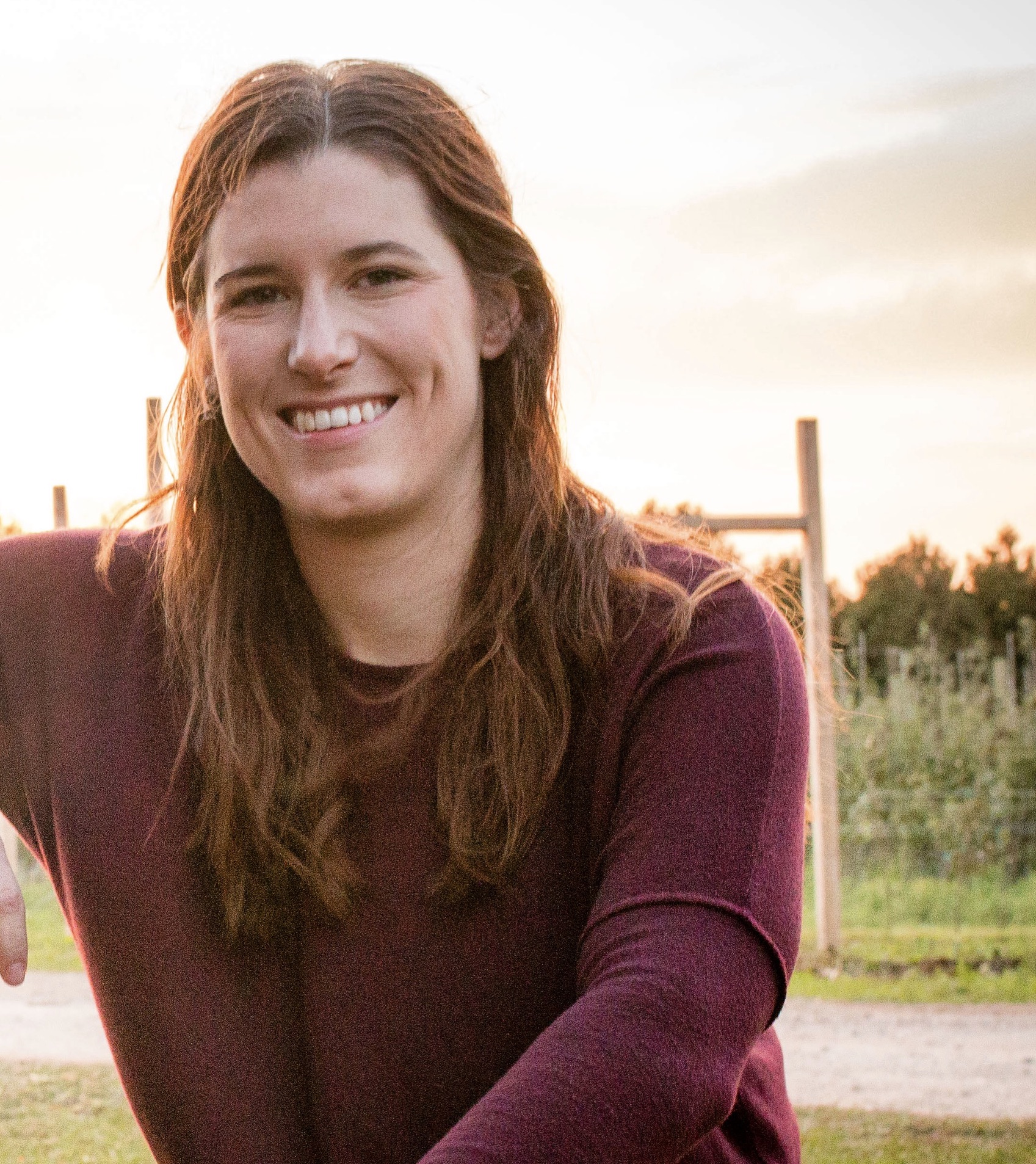 Reconnecting Ontarians with the apple orchard
A visit to Brantwood Farms has become a tradition for many families in southern Ontario who enjoy spending time at the pick-your-own orchard on the outskirts of Brantford.
Kara Pate is part of the latest generation of her own family now involved in running the farm, which was first established in 1891. Although she's been part of the business all her life, she took on a full-time role alongside her parents and brother in 2015, focusing on marketing and retail management.
Brantwood Farms is an exclusively direct retail sale and agritourism business. That means all the apples they grow are sold through their pick-your-own operation, their on-farm shop or at one of five farmers' markets they attend.
"The pick-your-own and farm shop are our main venues for sale. We do a lot of agritourism with school tours and people visiting for pick-your-own apples and pumpkins," she says. "We offer the full fall festival experience."
Their 20-acre orchard includes most standard Ontario apple varieties, like Empire, Cortland, Honeycrisp, Ambrosia, Gala and McIntosh. Pick-your-own tends to be available from the last week of August to Thanksgiving; to get a jump on the season, the Pates also grow some early ripening varieties like Ginger Gold and Sunrise.
"Honeycrisp, Ambrosia and Gala are our most popular apples. Honeycrisp do very well as a fresh apple, and Gala is number one with our pick-your-own customers," she adds. "We choose varieties based on what we think will do well."
Their on-farm shop is open seven days a week from Mother's Day to Christmas Eve and four days per week the rest of the year. In addition to fresh apples, they also sell pies, apple cider donuts, cider and apple-related items - a popular one is a SKOR-flavoured dip for apple slices. The Pates also grow asparagus and a range of other vegetables and fruit that they sell in their farm shop and at farmers' markets.
For Pate, a University of Guelph graduate in political science, the ever-changing nature of the business is what she loves most about being an apple grower. New varieties and new production practices and techniques are always coming available, and because apples themselves are very versatile, there's lots of room for creativity when it comes to marketing.
Eager to learn more about the apple industry as well as contribute her marketing experience, she recently became a committee representative for the Ontario Apple Growers. Becoming active in industry associations brings diverse backgrounds and perspectives to industry-wide decision-making, and it also helps growers bring new ideas and opinions back to their own farms, she believes.
The biggest shift Pate has seen in her family's business is the growth of the pick-your-own side of the operation. A decade ago, 30-40% of the crop would be pick-your-own; today, it's upwards of 80% as Ontarians flock to Brantwood Farms in search of an authentic farm and food experience.
"There has been a huge increase in the interest and willingness of people to pay for pick-your-own for the experiential apple orchard visit," she notes, adding COVID-19 has made an orchard visit particularly appealing for people seeking safe, outdoor activities. "We make sure things look visually appealing for visitors, have different opportunities for people to take photos and give them time to enjoy the orchard and don't feel rushed."
That trend of seeking out local food and reconnecting to the farm is likely to continue, and it's one she believes can offer new business opportunities for apple growers interested in more direct marketing or agritourism ventures.
It can also help consumers have a greater understanding of where their food comes from. Pate herself wishes Ontarians knew how much work goes into producing apples and that it's not just as simple as planting a tree and harvesting the fruit.
"It would be great if we could increase awareness of the different stages and steps that go into an apple crop," she says. "And I'd love if people were to know more about how many kinds of apples we actually grow in Ontario - there are so many varieties out there for people to enjoy!"